Bulk Dispatch of Serialised Products (Assets)
We're introducing (on May 11th) a new dispatch feature to the Flowlens all in one CRM, MRP and Service software suite. This new tool, part of our stock management functionality, gives you more control when dispatching goods, and in particular makes it easier to bulk dispatch serial numbered products, known in Flowlens as Assets.
The Bulk Actions buttons enables users to quickly add serial numbers by a number of methods.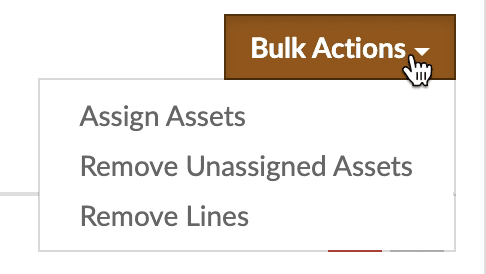 Serial numbers can be pasted or typed into the box.